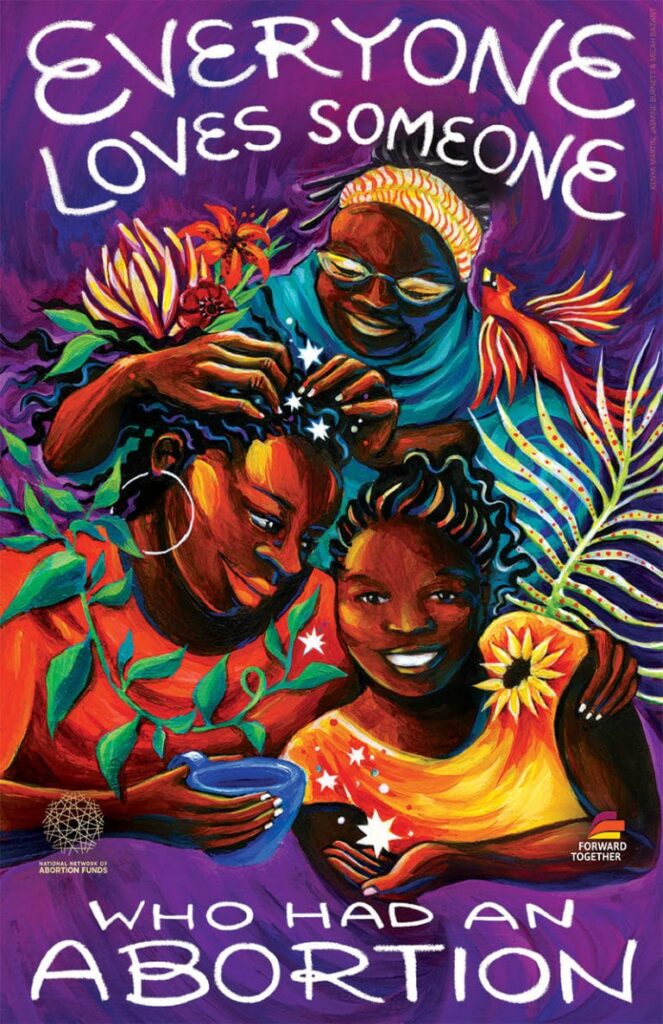 Reframing abortion as a compassionate act with deep intergenerational roots brings us closer to undoing shame and stigma. Earlier this year, on the 47th anniversary of Roe v. Wade, the National Network of Abortion Funds and organizing powerhouse Forward Together released the image at left, highlighting the power that's possible when people feel loved and supported in talking about abortions.
Independent abortion clinics provide the majority of abortions in the United States. That's why on March 10th — Abortion Provider Appreciation Day — Forward Together sent prints to independent clinics nationwide as a gift to those making abortion access possible, and a message of love and support for those having their abortions in independent clinics.
Want your own copy? Receive an 8.5 x 11in print when you become an individual member with the National Network of Abortion Funds in 2020!
Learn more about the work of Forward Together at forwardtogether.org.
Support independent abortion clinics at abortioncarenetwork.org.