What is NNAF's Mission?
The National Network of Abortion Funds (NNAF) is determined to build a world where all reproductive options are valued, accessible, and stigma-free.
We believe all people know how to best care for their own bodies and build their own families. And we're committed to ensuring the conversation about racial, economic, and reproductive justice includes the people most affected by the barriers to abortion access.
We work with our member abortion funds to build a base of collective power. Together with these funds, we organize and add strength to our call: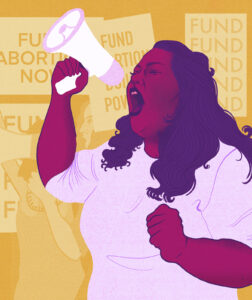 ---
NNAF Supports Abortion Funds
The National Network of Abortion Funds is a network of 100 independent abortion funds. These member funds work to remove financial and logistical barriers to abortion access.
NNAF supports member abortion funds by providing grants, leadership development, infrastructure support, and technical assistance.
Together with abortion funds, we're building power and making cultural and political change.
What Are Abortion Funds?
Abortion funds are local, independent organizations that support people seeking abortions. Some funds offer logistical support, while other funds provide financial assistance.
What Does NNAF Believe?
NNAF Works To Ensure Everyone Has Access To All Reproductive Choices. Explore the principles that guide us, learn how we plan to achieve our goals, and understand what we hope will change once we do. 
NNAF Financial Information
Looking for our organization's Tax ID/EIN, 990s, and audited statements? You can find all that information on our Financials page.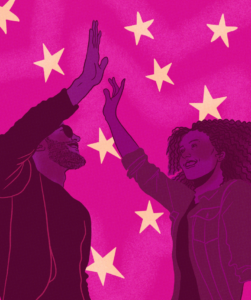 Support NNAF. Support Local Abortion Funds
Join the National Network of Abortion Funds as an individual member. Or donate to a local abortion fund directly.